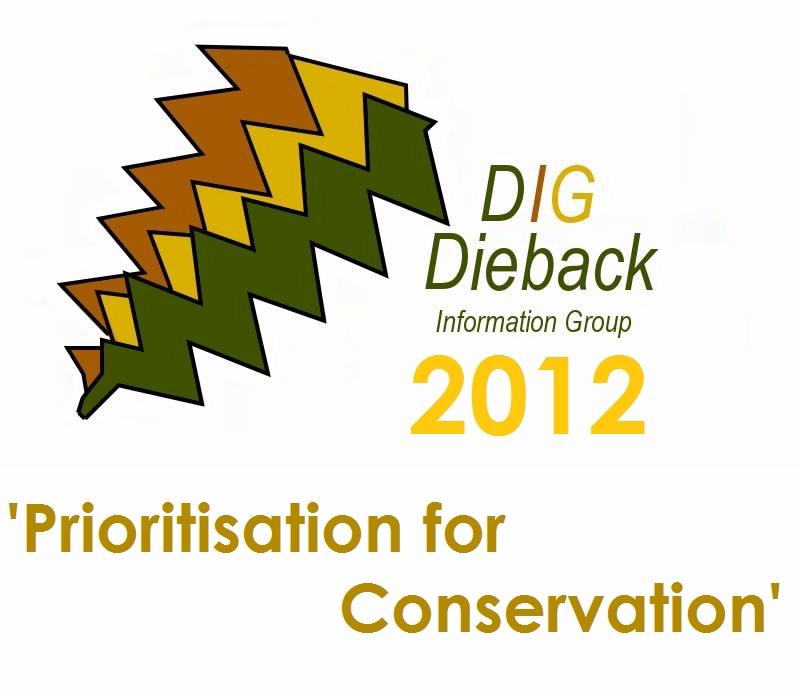 DIG Conference
DOWNLOAD: DIG 2012 Conference Details
The 11th annual Dieback Information Group conference date was held on Friday 27th of July 2012.
Registrations are now closed.
Keep an eye on this website for videos and presentations shown at the conference.
About the DIG Conference
The conference showcases the latest developments in Phytophthora dieback management, research and on-ground projects from the perspective of speakers from government agencies, local government, industry groups, researchers and conservation groups. These developments change the way we manage Phytophthora dieback and help in our fight against the spread and devastating impact of these pathogens.
The theme of this year's conference, 'Prioritisation for Conservation', reflects the need for many of us to prioritise our efforts and resources towards the conservation of species, ecosystems and sites which are in the greatest need of protection.
DOWNLOAD: DIG 2012 Flyer
DOWNLOAD: DIG 2012 Program